Nevada Lives Matter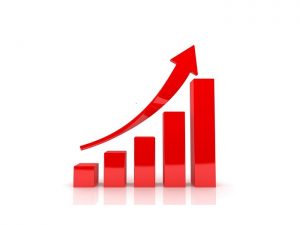 Carbon Emissions and Question 3
Nevada is in the middle of deciding whether utility customers will have energy choice or remain with the monopoly structure offered by NV Energy (Berkshire Hathaway).
YES on Question 3 means choice.

NO on Question 3 means monopoly.
In 2016 ballot measure, Question 3 passed by an overwhelming 70+% majority to amend the Nevada Constitution to remove utility monopolies from Nevada. A second vote is required and as we ponder the 2018 ballot initiative, consider the facts.
The utility has put out ads and information on the carbon emissions in Nevada as being some of the lowest in the West. But the facts do not substantiate this claim and is quite the opposite.
Today, the carbon emissions per capita in the State of Nevada are almost 5x's that of California.
Could Nevada be the carbon waste landfill of the West? Follow the numbers. Below is the carbon emission (utility sector only) data from US Energy Information Administration (EIA) for the state of California. EIA is an independent and unbiased authority on energy related activities in the US: (https://www.eia.gov/environment/emissions/state/)

Take the annual utility produced carbon emissions and divide by that year's population. Over the past 5 years, California is consistently around 1 metric ton per person. Now compare this to Nevada.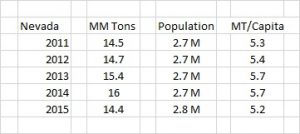 WOW! Almost 5x's the carbon emissions per person. Just to check numbers, I looked at Washington State and New York.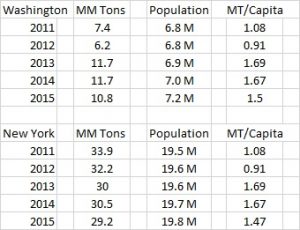 The American Lung Association has listed Nevada, in particular Clark County, in the 25 most polluted counties in the US. And in looking at the numbers above, Nevada may also be the Yucca Mountain of carbon emissions dumping in the West.
And it's only going to get worse….
With plans already on the books, the upward trend of carbon emissions for Nevada is already predicted through 2020. An analyst from one of the national labs noted that the carbon trading market in California has led to energy intensive industries (ie Data Centers) exiting the California market to avoid what they consider a 'carbon tax' and an increase in cost. Just moving into Nevada where seldom the words "Environmental Justice" are used in a sentence will ensure carbon emissions will not be a problem.
Can we reverse the trend with Energy Choice? Maybe. But 'Yes' on Question 3 actually gives Nevadans the choice to make informed decisions and decide for themselves, rather than a profit-making monopoly to decide for them. Keep in mind that without choice, it will be business as usual and the incumbent utility will be again working for the regulators and not the ratepayers. Vote 'Yes' on Question 3. ….This is not just a choice, but an moral question of what environment we want our children to live in.